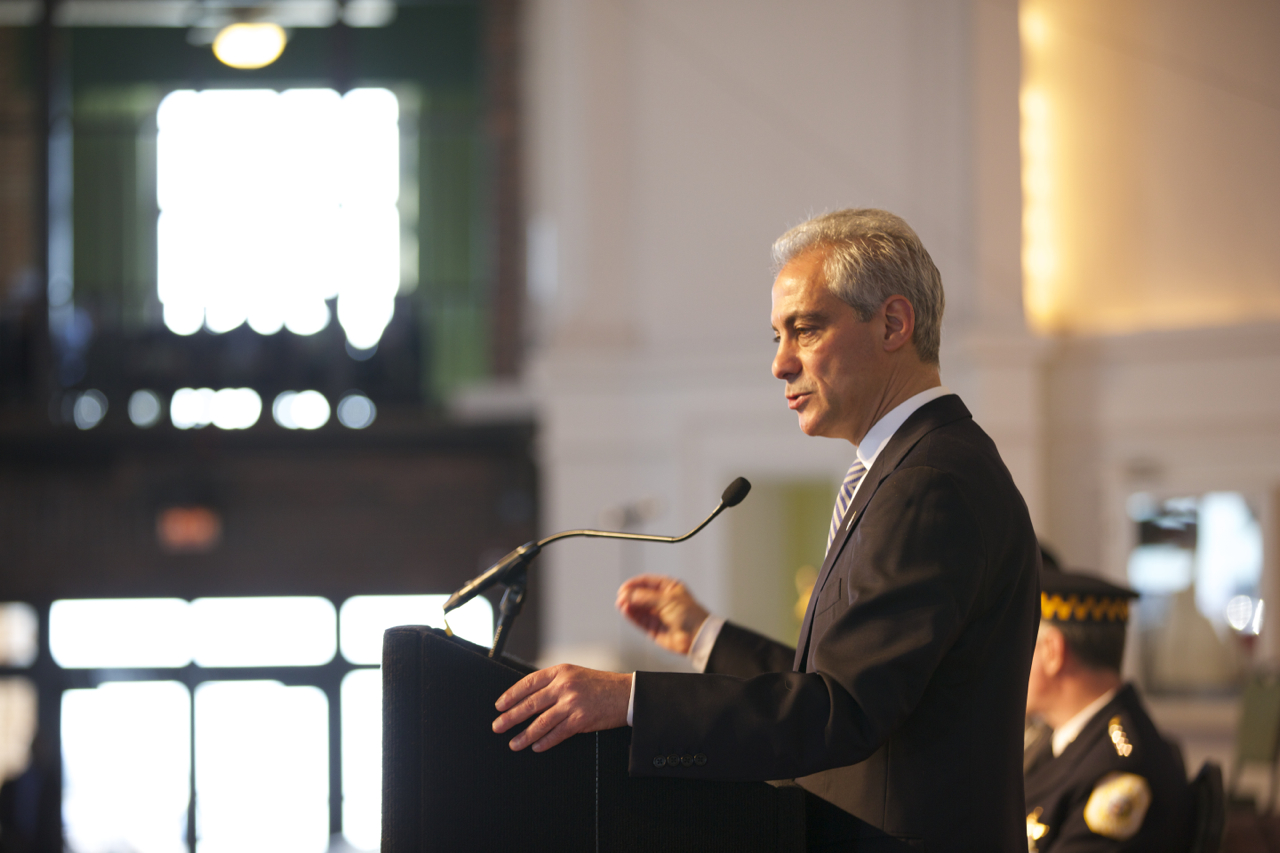 Good morning. It's Tuesday and Chicago doesn't have a police board president.
This is important because we had a police board president yesterday.
As president of the police board, Lori Lightfoot has been the leading voice for police reform in Chicago since she was appointed by Mayor Emanuel in June 2015.
That is until this morning when her appointment expired with no indication from the mayor as to whether or not he would re-appoint her.
It's a bit like the story Wesley tells in The Princess Bride of working for the Dread Pirate Roberts. Wesley served under the legendarily cutthroat Roberts but was told each night that the pirate would likely kill him in the morning.
The sun rose this morning and whether Lightfoot lives to see another day as police board president remains to be seen.
If you or I get fired or laid off, it's for two reasons:
1. The company we work for doesn't have enough business to support the job they hired us for
2. The people above or below us think we're doing a bad job
Now, you're not Lori Lightfoot with a background in criminal justice, but you read the news so you know Chicago's police force has plenty of work to do when it comes to systemic reform, which has benefits for cops and citizens alike.
Absent a consent decree from the Justice Department, which we don't have now and likely won't under the Trump administration, Mayor Emanuel controls the pace of police reform. And he's apparently put together a plan. You and I haven't seen it. None of the groups in Chicago who work on police reform have seen it. I'm sure some of the mayor's allies and staff have seen it.
Lori Lightfoot's seen it though. She's said it's insufficient or, to use her words, "set up for failure."
In any other job, openly and publicly criticizing your boss is a bad move. But, similar to Inspector General Joe Ferguson – another Emanuel appointee whose work involves pointing fingers at the mayor on behalf of the city's residents – that's Lightfoot's job: Set a course for the city to pursue police reform and speak up when the city – and the mayor – doesn't meet the standard.
Criticism from Lightfoot is a clear sign she's doing a good job whether you're the target of that criticism – the mayor – or the beneficiary of it – that's us.
Similar to what happened before Ferguson's re-appointment in 2013, Emanuel appears to be wavering on whether to keep Lightfoot in the role of police board president. Ferguson's re-appointment came after a major scandal involving another mayoral appointee seemingly forced the mayor's hand. One would think he wouldn't want to make the the mistake twice.
We know there are plenty of good reasons why you and me and the rest of the city benefit from Wesley…er, Lori Lightfoot remaining as police board president under Rober…er, Rahm.
There's also a political reason why the mayor should want her to remain as well. And sometimes that matters more than the good reasons.
Smarter minds than mine know that unless Rahm can demonstrate he's serious about police reform then he'll have a real problem getting re-elected in 2019. It won't be impossible, but it will mean challengers with money and organization will see an opportunity.
But there's an even more important political reason why Rahm needs Lightfoot: Trump.
Trump takes every opportunity to keep Chicago's name in the news as a haven for violence. Last week, he even paired it with a call for state-sponsored police violence against the people police interact with in the city.
Police organizations repudiated these remarks. And Rahm will want to distance himself from them, too, though he hasn't yet.
Let's also not forget about that mythical motorcycle-riding cop Trump met during a visit here who supposedly has the magical formula for solving our violence problem – even though it's likely he's not actually a cop.
Reading Trump's comments, you get the sense that the solution from this motorcycle-riding unicorn involves rounding up the 39,000 people on the department's violence watch list and illegally detaining them until who knows when.
At the very least, Trump wants to put Chicago on the wrong side of the law. Not to mention on the wrong side of justice. All of which makes cops jobs harder, not easier, and puts reform further out of reach.
If Rahm wants someone good at the job of police reform, Lightfoot's already there. If he wants to look like he's pushing back on Trump (and his previous efforts make it seem like he does) then Lightfoot's already there. And if he wants to win re-election in 2019, re-hiring one of his most powerful critics is a step in that direction. If for no other reason but preventing her from becoming a martyr who's positioned to run against him.
Every morning that passes makes Rahm seem a little more like Dread Pirate Roberts. Re-appointing Lightfoot would mean they both may live to serve a little longer in their respective roles.