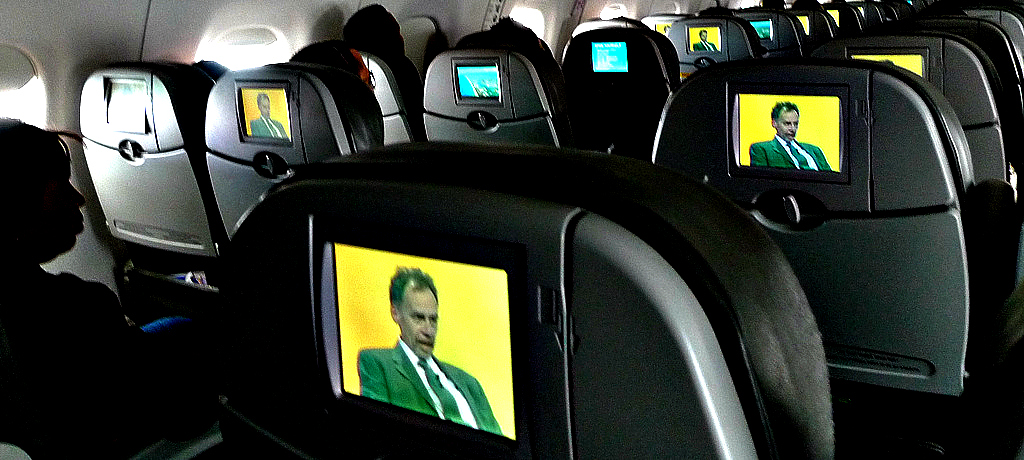 David Carr died this week. He was a media reporter for the New York Times, a former alt-weekly editor, a man in recovery from addiction, a father, a husband, a defender of the good, a champion of the great.
Rather than idolize him, I tried to idolize his work and his approach: be open to the new, skeptical of the conventional wisdom and crucifying of the fatuous. He brought down the barbarians in the Tower with a single (meticulously reported) article. Few of us will be as good as he, but I hope it's enough that we try.
I'm as guilty as anyone for occasionally thinking the world as it exists through my eyes is as it is for everyone. So after an evening watching colleagues in the media memorialize and celebrate Carr in specific, loving memories on Twitter, I wondered how many people I knew, knew him.
I asked some friends on Facebook:
Non-media people: How does David Carr's death resonate for you, if at all? He was a giant in this field and an idol of many but I'm trying to get outside the bubble to truly understand it. I have thoughts on this but would rather hear from you.
(Granted, this is still a biased sample but far more helpful than asking the same question on Twitter which overindexes for media types.)
Here were some of the responses.
"Lived in DC and read the Washington City Paper when he was writing for them. Still, I had to be reminded who he was."
"His name was familiar enough that I would have guessed he was a columnist or editor for the Times, but I didn't know him for anything specific."
"I vaguely remember an interview with Fresh Air. I think it was him, and if so all I took away was he'd had a drug problem. I used to be more up on these factoids."
A few folks who are active in media even chimed in:
"I guess I am a media person, but have no idea who he is/was"
"I had heard of him, but hadn't really followed his work or identified it as his work" 
"Chiming in from the goofball community – never heard of him" 
"Had to Google him. And I consider myself to be pretty savvy when it comes to media & media personalities" 
"Maybe I don't count as a non-media person, but Night of the Gun was a rad memoir. I didn't connect his NYT personality with the writer of that memoir until I saw a documentary on the NYT a while ago."
Thirteen people responded. Six of them in media, seven who aren't. All said they either didn't know him, sort of knew some of his work but didn't know him or had no idea.
I somewhat expected this response but it was really surprising to hear this from people within media (though they're all outside New York).
This isn't to minimize Carr's impact though I debated publishing this because it might come off as such. To be clear, he shaped or changed many accepted narratives. His work was crucial to understanding media in the 21st century.
But as we as a society become more fragmented in our media choices and assume the world at-large mirrors the conversation in our social feeds, it's worth fact-checking that from time to time, even anecdotally.
To return to the Tribune example, he saved the paper from an awful fate. In many ways, they're still rebuilding from the damage Zell and Michaels wrought both within the Tower and with its constituencies. If you believe in the need for a vigorous watchdog press, thousands of people in the Chicago area were helped by his work without even knowing it. For this reason alone, many more people outside media circles ought to know David Carr's name.
Carr's writing offered a reminder that the whole is greater than the sum of its parts and the points in-between are often the key. Checking assumptions is crucial. You have to go out and look for truth because it is usually hidden by those who'd rather you didn't find it. These values were never more apparent than when he turned his own considerable reportorial skills on himself, fact-checking his memories from when he was in the thrall of addiction.
Even those close to you see the world very differently. It's important to ask them how from time to time. I'll try to remember that.